NEWS FOR WELLWISHERS
Would you like to receive our quarterly email newsletter?
Please sign up here: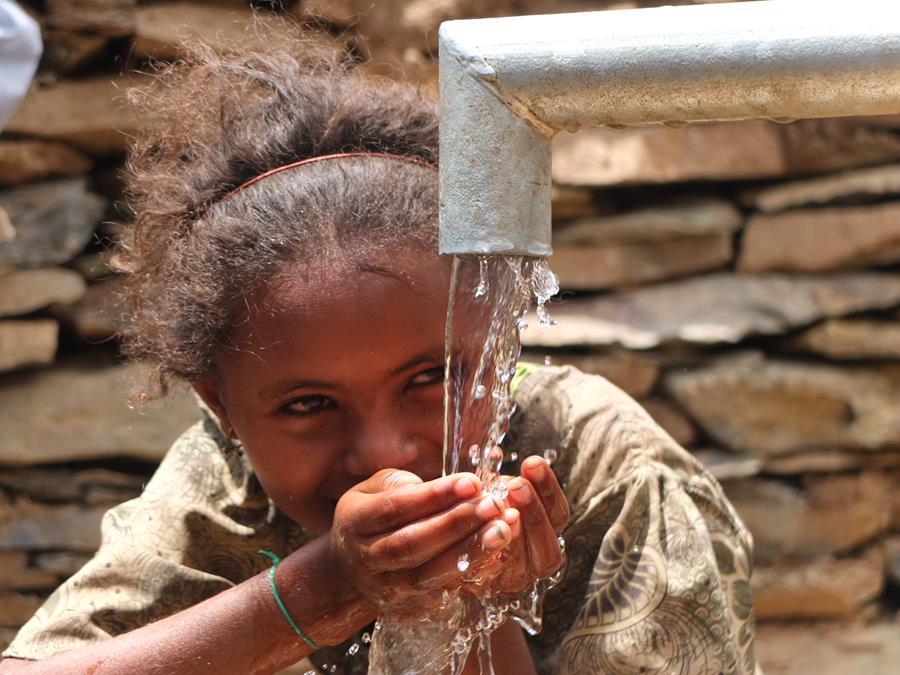 June 2021 update: Crisis in Tigray continues
From Ms Simret Gidena, District Enderta, sub-district Aragure:
"As a result of the ongoing conflict in Tigray, we are forced to hide ourselves somewhere away from our homes or stay at home for days. In addition to this the water point that was closest to us was damaged and the problem of getting clean water was so difficult. There are many reasons why we are not able to collect water for our daily use from a place where it is available. There are many things that threatened us to move freely to get water while the conflict is going on. However, now we are so pleased and relieved that our closest water point is fixed by REST. We can witness what REST has done for us during these times and we are so proud what they have done for us. We are now becoming able to collect water smoothly. Thank you REST and its partners for being by our side."
Appeal for funds for planting season and wells rehabilitation
Our immediate project with REST will be the restoration of damaged potable water supplies in 80 secured villages to provide water for 14,400 villagers.

It is a tiny start to a very large program as it is estimated that 60% of the 11,250 water supply schemes (including over 7000 wells) in Tigray are now non-functioning because they have either been damaged as a result of the conflict, or communities have no access to spare parts, or there is no technical support. The cost of these repairs and maintenance of the first 80 wells will be approximately $190,000. 60% of this amount will be allocated to cover the cost of deployment of technicians, and the rest is for procurement of necessary spare parts for maintenance and repair.

For more details please click here to read our latest Newsletter.

Options for your donation are listed at the end of the Newsletter. Alternatively you can click here to donate now.
Tax Year Receipts
Our receipts for the tax year FY21: 01 July 2020 - 30 June 21 will be posted or emailed early in July. If you need a receipt before then, or do not receive a receipt by mid-July, please contact us on info@wellwishersethiopia.com or phone on 0419 559 138
Annual documents
Our audited accounts for the year ended 30 June 2020 are available here. Our annual income of $282,000 involved admin costs of less than 1%. We report annually to the Australian Charities and Not-for-profits Commission - acnc.gov.au - where you can find also our report. We have been pleased to continue to minimize our reserves, and last financial year sent $394,890 to Ethiopia for our village water supply program.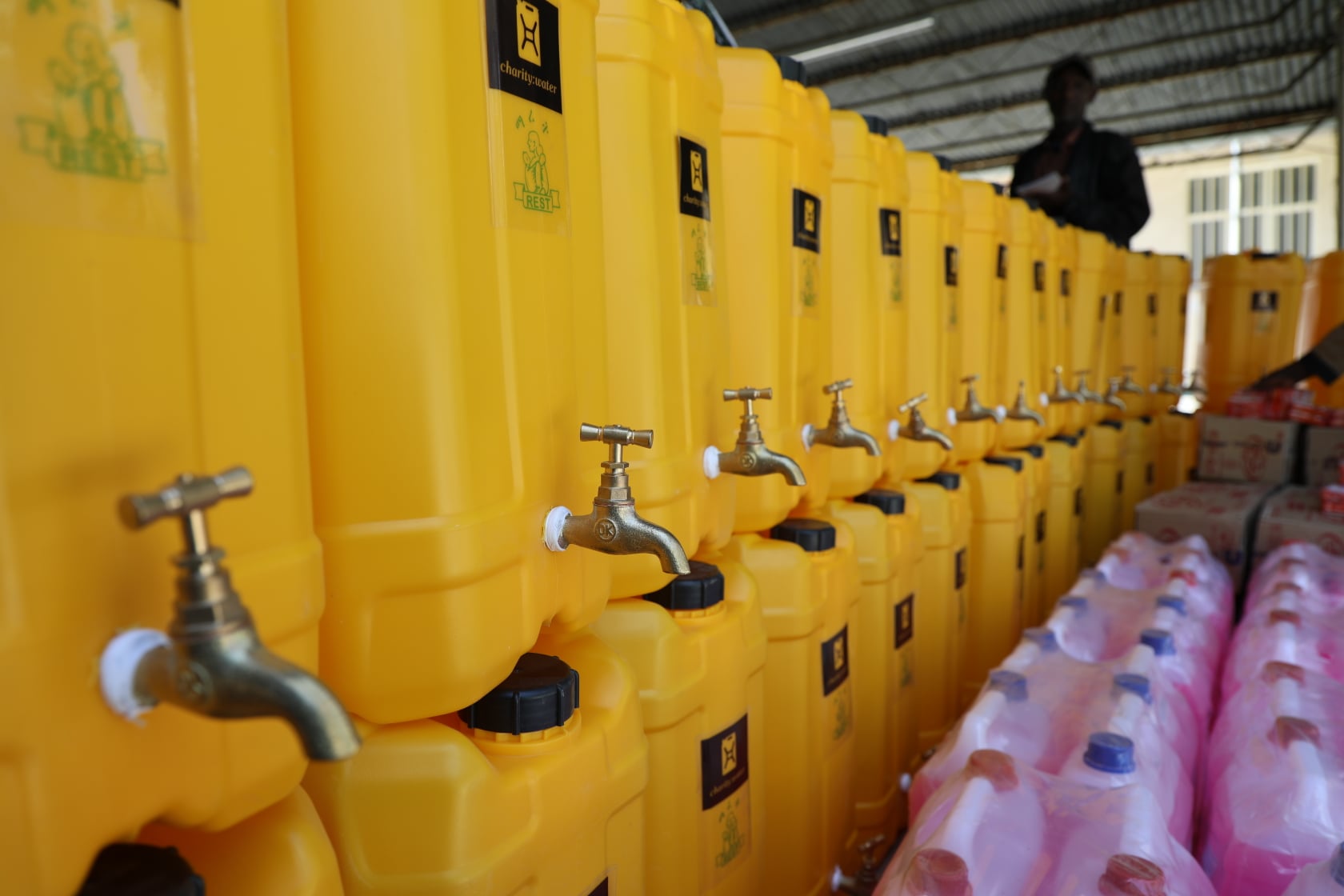 Our partner, The Relief Society of Tigray (REST) supplying emergency water containers and distributing soap.
Our 2020 and 2021 programs
Our program in 2020 focused on two regions in Ethiopia. The main program was with the Relief Society of Tigray (REST) in northern Ethiopia. The program of construction of wells for 7200 people in 40 villages was interrupted in November when conflict broke out between the Tigray Regional administration on one side and the Ethiopian and Eritrean armies and Amhara militia on the other. Roughly half of our wells were completed, the rest expected completion by the end of December. The Eritrean army in particular has engaged in killing and raping and wholesale looting and damage of crops, houses, health facilities, factories, schools and water supplies. The Eritreans are now under intense international pressure to leave and allow for some rebuilding to occur.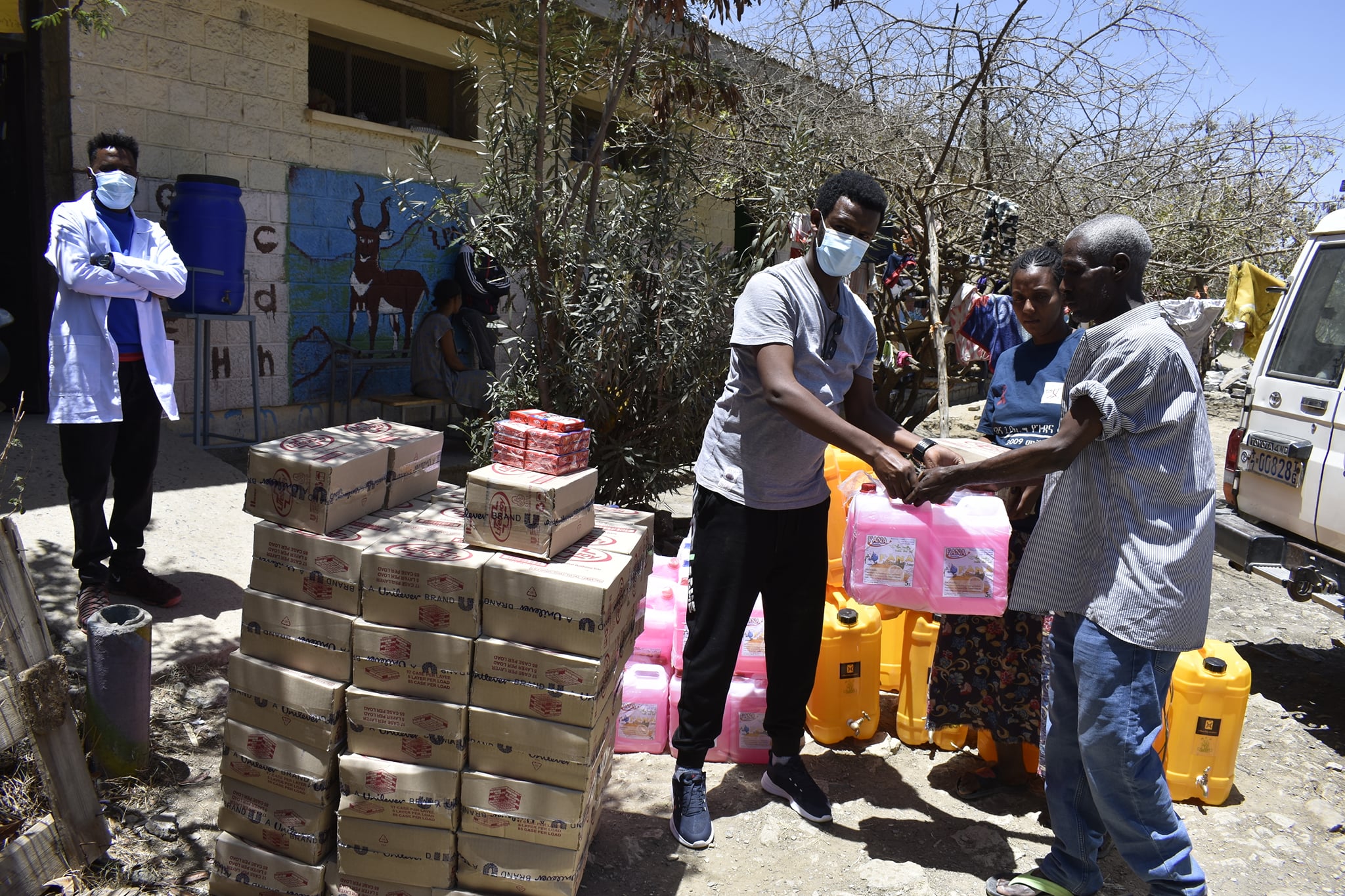 REST has also been the recipient of a major food donation from the US Government.
WellWishers Trustees have agreed to initially fund the urgent restoration of wells in 80 villages. We expect this will be our focus in Tigray for some months. Our supporters have responded generously to our appeal for funds. Thank you everyone.

Now we can only hope for, and work toward, peace and the restoration of the physical and political capacity for people to get on with their lives. To see a summary of the rehabilitation program click here.

For a detailed update on the situation in Tigray by the Tufts University World Peace Foundation (foreword by NZ ex-PM Helen Clark) click here.
DOWNLOAD OUR NEWSLETTERS
Nov 2019 | June 2019 | March 2019
December 15 | August 15 | May 15
December 14 | May 14 | February 14
November 13 | August 13 | May 13 | February 13
November 12 | August 12 | May 12 | February 12
November 11 | August 11 | May 11 | February 11
November 10 | September 10 | May 10 | February 10
November 09 | August 09 | May 09 | February 09
November 08 | September 08 | June 08 | February 08